ErgoServ Revamped: Entering the New Year with a New Website!
We are thrilled to announce that the ErgoServ website is undergoing an extensive overhaul, and beginning with our home page, we are updating the website in phases. Our new website reflects our brand, our principles and our goals.
It offers comprehensive information about us as a company, our people, our services, and the values that have shaped us.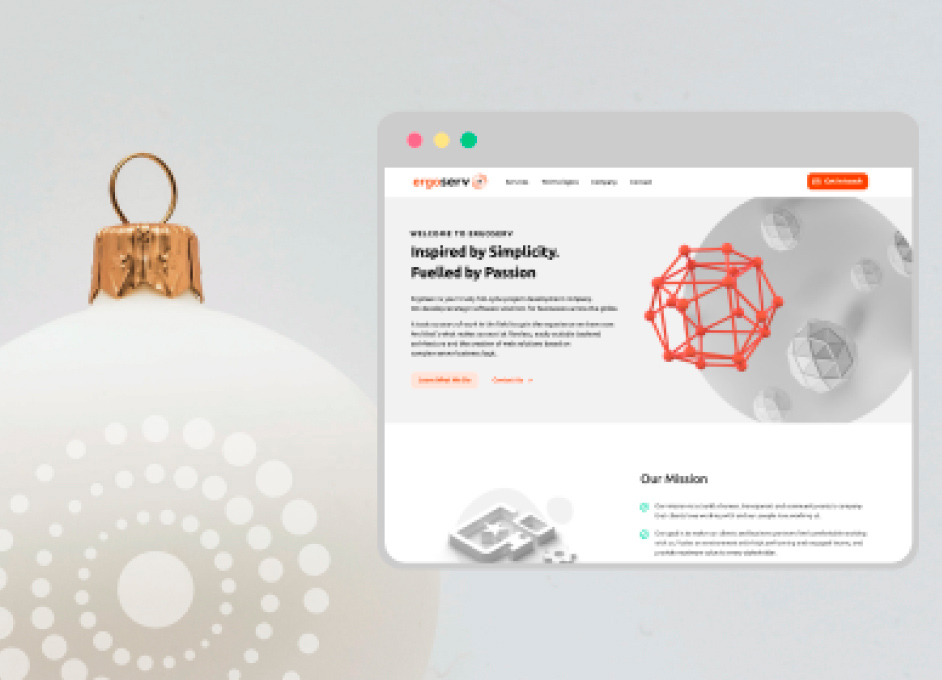 We would also like to take this opportunity to express our gratitude to our clients who have been with us on our journey and trusted us to bring their products to life. Our thoughts also turn gratefully to all our partners, clients, teammates and everyone who made our success possible.
It is in this spirit that we say thank you and wish each of you a Merry Christmas and a joyful New Year!